Happy Kids Club is a high quality and safe indoor children's playground where kids connect through play, fun and educational activities as well as special celebrations.
Play & Learn Every Day!
The Happy Kids Club Program aims to support children's growth, curiosity and creativity, by providing them with fun opportunities to learn and experience new things while getting a chance to meet new friends from around the world.
Our program includes popular children workshops such as face painting, making slime and building a miniature aquarium. We also have new fun workshops added regularly for our junior workshop enthusiasts. Our certified nannies are on hand to actively engage with your children and ensure they receive the highest quality care.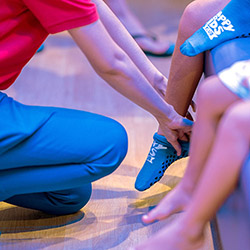 Safe & Secure
Our carefully selected staff have extensive childcare training experience and maintain up to date First Aid and CPR qualifications in case of emergency. The team has also instituted a safety management system to make sure the kids are safe and secure at all times.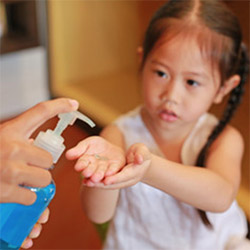 Cleanliness & Hygiene
Staff will do their best to keep the play area clean and tidy. We use only high quality products to clean our toys and surfaces. Toys and balls are sterilized once a week and a temperature check is performed on kids before entering, to make sure kids are not exposed to any contagious illnesses.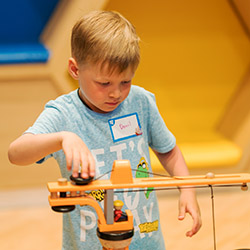 Creative & Fun
Kids will learn and have fun doing both Thai and western workshop activities together. The variety of creative and fun things to do with their guardians or friends from all around the world increases the enjoyment for all.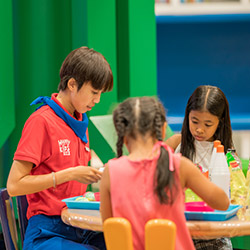 Certified & Caring
Our caregivers are thoroughly vetted, have good English language abilities and many years of experience caring for children. Our caregivers are also certified in CPR, First Aid and have various other relevant qualifications.
What our Happy Parents Say
Ok, so here's the scoop! We've been to many kids clubs throughout Asia and have more times than not, left unsatisfied with our experience. But Happy Kids Club is a hidden gem! The cleanliness, friendliness, mindfully divided spaces and overall attentiveness of the staff there, is second to none. In our two years of full time travel, we have never felt comfortable with leaving our children anywhere/with anyone to go see a movie or to even grab a quick dinner alone as a couple. But Happy Kids Club is so good that we might just treat ourselves because we've been there, we've experienced it, we've witnessed the staff with the other children while the parents were away and we know, they are in good hands. All in all, we were blown away, there is so much for the children to do and explore, this is definitely a must visit if you are traveling to Phuket with your littles.
A great kid's club in a convenient location of Central Festival Phuket Town. Lots of fun activities for the kids, superb design and very attentive. Safety and cleanliness are taken seriously. You can even organize birthday parties.
Highly recommend Happy Kids Club. My kids absolutely love it there and can spend hours playing and doing the activities. The staff are very friendly and attentive and also feel safe leaving my children there while I can go shopping and have a coffee.
This place looks amazing really looking forward to my baby daughter to be old enough to enjoy playing here.